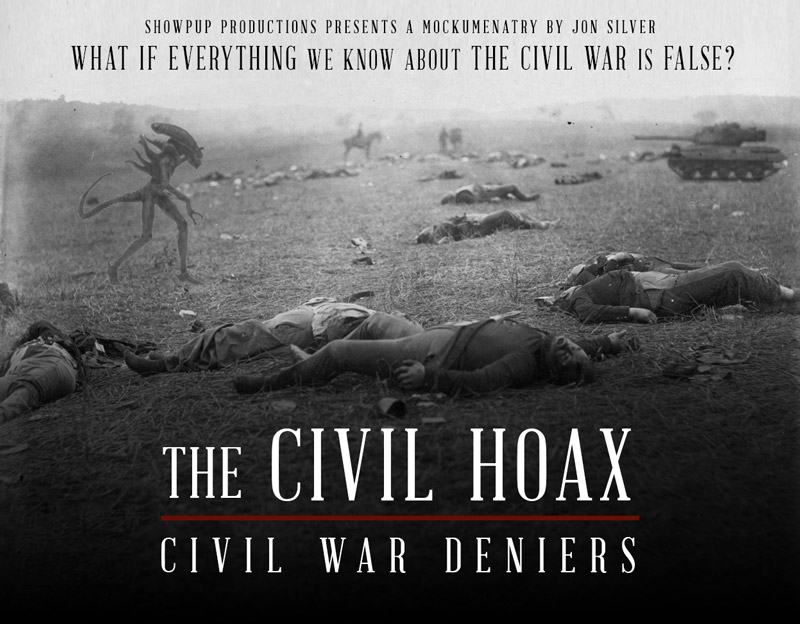 After nearly 2 years of production, our first feature film is premiering May 5 in Chicago. This has been a very long, but enjoyable process and I am excited to share the film.
Joey Gartner and I came up with the idea for the movie after seeing several mind-blowing documentaries, which changed our perspectives on documentary film. We had always been film buffs, but we finally had a feature that seemed doable. While filming, concept became more and more topical as conservatives continued to wave confederate flags, misrepresent history, and spread lies about the civil war.
The cast and crew of this film is very talented, and worked for next to nothing. I can not say enough about them. I hope you enjoy the feature and join us for one of the screenings.
– Jon Silver, Director of "The Civil Hoax"
SCREENING INFO:
https://showpup.com/civilhoax/
TRAILER:
Trailer – "The Civil Hoax: Civil War Deniers" from ShowPup Network on Vimeo.